Joomla Development India – Joomla Customization India
Prism Software offers its expertise service in Joomla customization, modification and custom component developments. Systematic approach towards work is our specialty and we move every step in order to fulfill your custom needs. Joomla customization services are systematic way to facilitate our customers for solving their complex online business problems. As Joomla is a powerful open source content management system (CMS) and helps in management of complexities of web applications according to requirement.
Joomla is very popular system in the web world due to its flexible, simple, elegant, customizable and powerful properties. We are providing this unique service to our customers in great expertise and professional environment. Our services of joomla customization help customers to save their money, valuable time and addition of more features to their current website.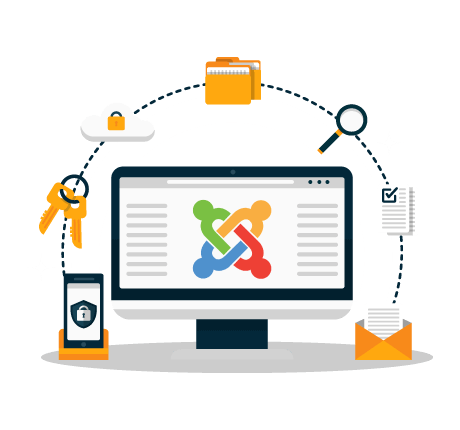 All Joomla related Projects are handled by team of expert
joomla developers
, offering Joomla development services like :
Joomla Custom Design Templates, Joomla Custom Components Development, Joomla Template Customization, Joomla Module Installation, Joomla Custom Modules Development, Joomla Design Integration, Joomla Custom Modification and Maintenance works
.
we have proven track record in satisfaction of our customers for open source customization service. Joomla is one of the services under open source customization as we are engaged in Smarty (Template Engine), Mambo, Drupal, Customization, Code Igniter, Symfony Project & Custom applications. Sound experienced professionals are continuously rendering their services in order to provide customized services for open source customization.
For More Information Contact us. Our Sales Team will present you with a fully customized proposal detailing the specific services needed to achieve your requirements fulfilled.
The Right Partner Can Make All the Difference
The amount of data, tactics, and approaches the marketers have to face daily increases the need for a strategic partner. We provide the surety of a big digital marketing agency but deliver results with the mastery, commitment, and passion of an in-house team.