Java Programming – Java Programmers
JAVA Application Development | JAVA Programming Company India | J2EE, JMS, JSP
The reason for popularity of J2EE is reuse of application component , which reduces prime development factors i.e. time and costs. Businesses can also achieve greater developer & programmers productivity and faster returns on their IT investment.
We provide design and development services designed to deliver software that efficiently utilizes the services available from Java application servers and the J2EE framework, including Java's Messaging Services (JMS), Java Server Pages (JSP) and JDBC.
Prism Software provides Hire a Programmer Model for Solutions in Java application development, J2EE application development, N-Tier Application development & Java consulting services.
Our Java Programming expertis:
JMS
JSP & Servlets
Web services
J2EE Design Patterns
WDSL, UDDI, SOAP
Application design and development on J2EE framework
Development on J2EE-compliant application servers
B2B Integration (ebXML, SOAP)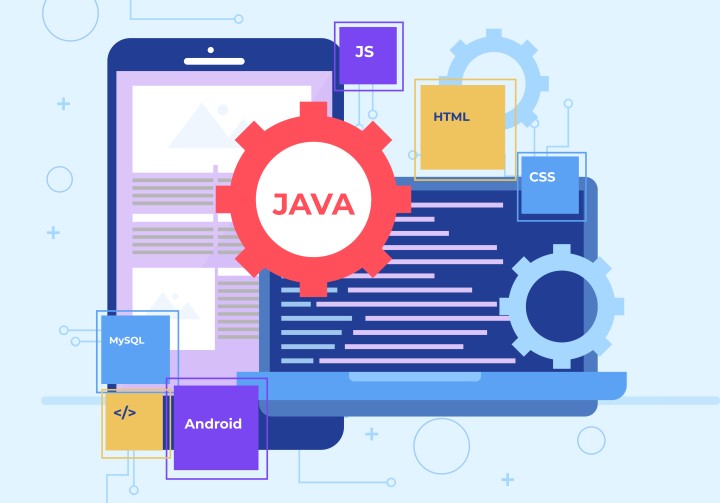 Hire JAVA Programmer / Hire a Dedicated Developer
You can Hire JAVA Developer, Dedicated JAVA/J2EE Programmers, from us according to your needs, on monthly contract basis. A good experienced JAVA programmer will work dedicatedly for you ,8 hours a day,6 days a week .
We have our progrmmers working on monthly contract basis for clients in USA, UK, Australia & Norway.
Our Programmers have 3+ Years of hands on experience in there respective areas. We can provide you resumes of our developers if needed. Our developers experience comprises mostly Ecommerce Application Development, Yahoo store Design and Development, OsCommerce sites, XCart and Custom Web Application Development and JAVA Application Development.
Please do have a look at our Portfolio to get the level of experience our developers possess.
If you want to know more about our Offshore Staffing Service, please Contact Us.
The Right Partner Can Make All the Difference
The amount of data, tactics, and approaches the marketers have to face daily increases the need for a strategic partner. We provide the surety of a big digital marketing agency but deliver results with the mastery, commitment, and passion of an in-house team.